PARTNERSHIP ANNOUNCEMENT – Solware Auto and Isi condal
Isi Condal and Solware Auto join forces to commercialise a comprehensive software for multi-brand workshops
We met at Motortec 2019, and in that context of exchange, we realized that we had a lot in common and that by joining forces we could create an IT solution for the multi-brand workshop that would cover absolutely all its needs. There was a lot of good vibes at that first meeting. And we were not wrong.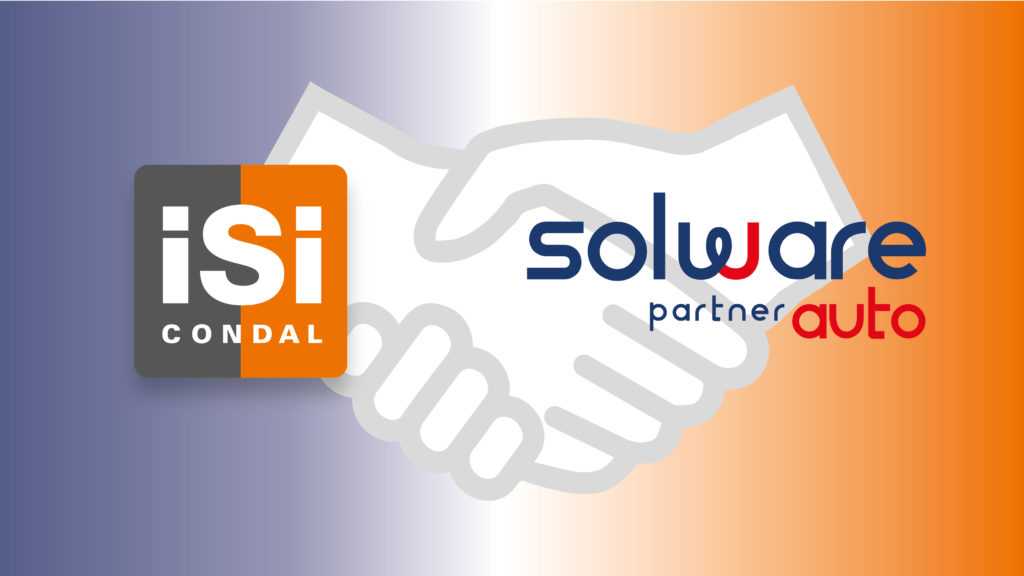 Why we joined
Isi Condal and Solware Auto are leaders in their home markets:
– IsiCondal is specialist and leader in the national Aftermarket. i2i, our B2B Electronic Commerce System, is currently the most implemented among Spanish retailers.
– Solware Auto is a specialist and leader in France in multi-brand mechanical workshops and official sub-agents. Winmotor, its Workshop Management Software, is the most extended in the French market.
Together we form a perfect alliance to offer the most complete management solution for a multi-brand car workshop.
The strategies of our two companies complement each other to create a global software in which the workshop can, from a single online platform, carry out any management necessary for the day-to-day running of its workshop:
from identifying a vehicle,
knowing the parts that it can install,
looking for IAM-OEM equivalents,
consulting official prices or obtaining technical and maintenance information,
to controlling its agenda,
making estimates,
managing its invoicing and maintaining continuous communication with its customers,
informing them at all times of the status of their repair.
2 teams united, 1 vision
120 professionals in France and 24 in Spain, lined up and working side by side to offer the European market the best IT solution to make life easier for the garage. The mechanical professionals take care of the repairs, we take care of the software that makes possible the best management of the workshop.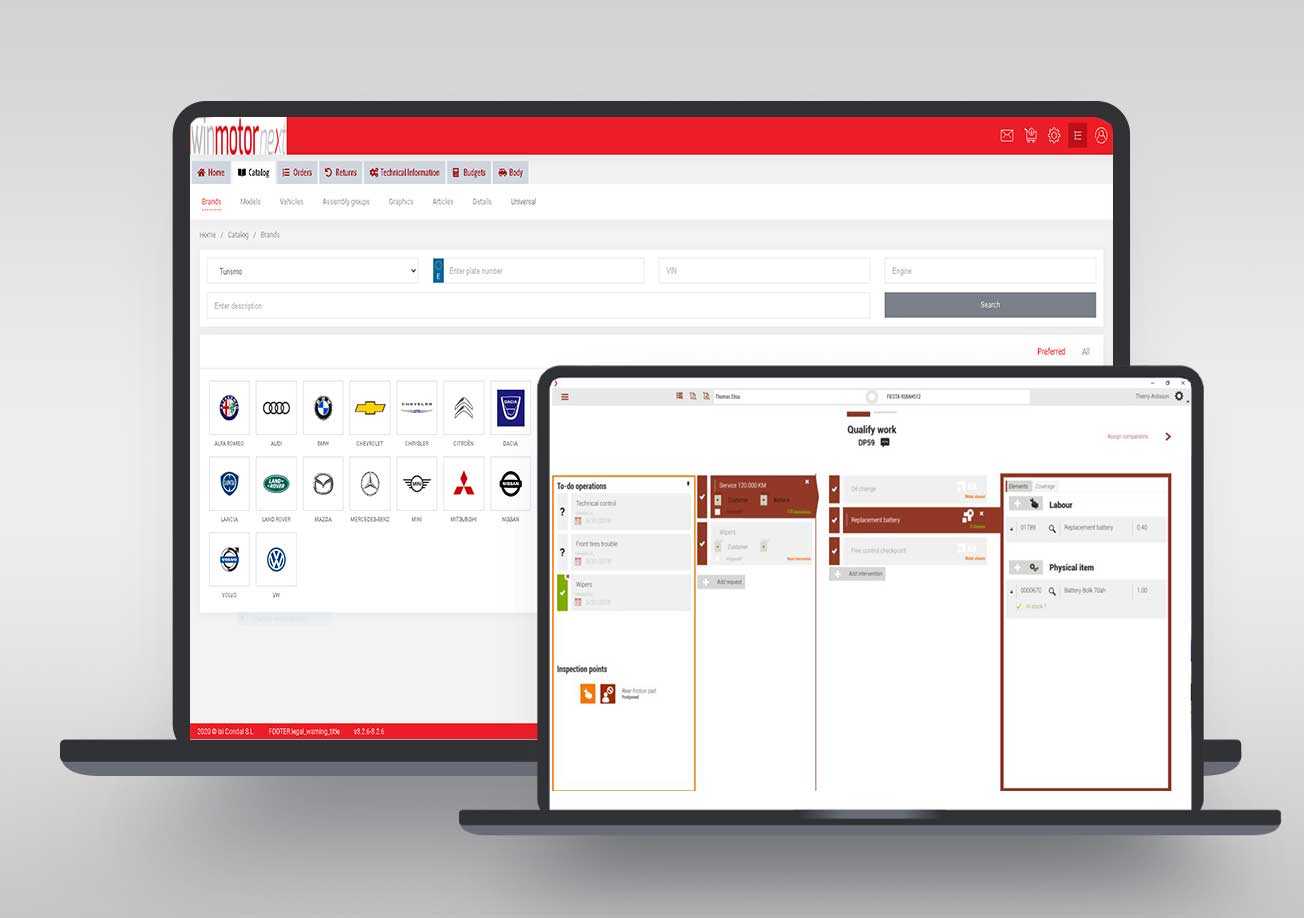 Do you want to know more about our project?

Send us your details and you will receive a preview of the next release of our Integral Software for the Mechanical Workshop:

Receive more information about Integral Software for the Mechanical Workshop Isi Condal-Solware